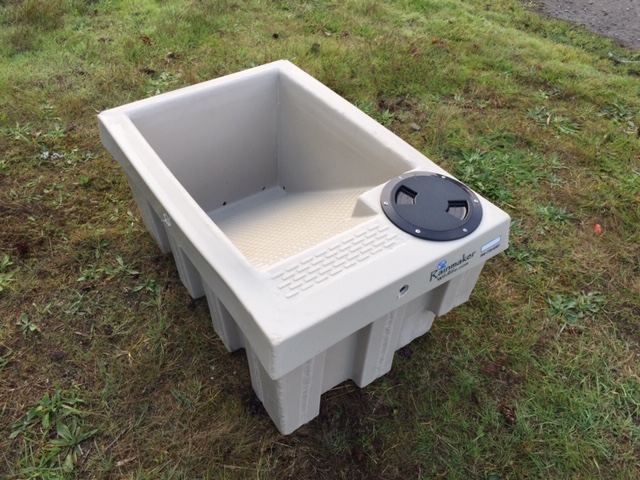 Drinker-40 - NEW
ABOVE-GROUND OR IN-GROUND DRINKER
Dimensions 36" x 24" x 16"
Weight 35 lbs
Plugs Into Your Existing Water Source which can be either a Gravity or Pressure System. Perfect for deer and small animals. Flat rate shipping of $48.
This versatile drinker is a smaller version of our popular Drinker-110. It has a 40-gallon capacity with a smaller drinking area for reduced evaporation. It includes the same integrated float-valve system that is securely located under the escape ramp to protect it from light freezes and curious animals. Includes 8" inspection hatch.
The Drinker-40 can easily be connected to a water line or garden hose to provide water for a wide variety of animals including deer, horses, upland bird, etc. Drinking area is 26" x 17" and 16" deep.
Made of heavy-duty polyethylene with UV inhibitors. Weight is 35 lbs. Can be installed in the ground or above the ground.
Single units can shipped by standard FedEx Ground. Multiple units nest together and ship by freight for extra savings. Now Available.